Dr. Blair Skinner
Music Director & Conductor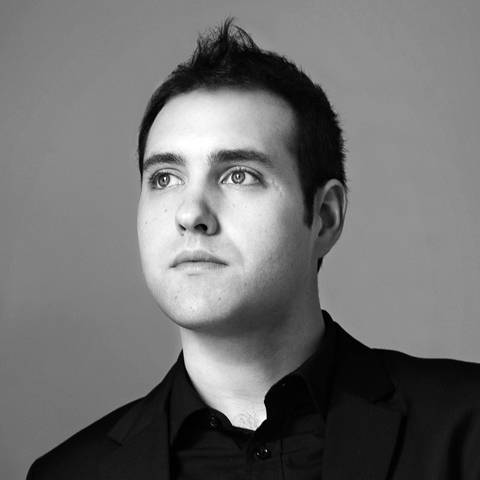 Described by Tim Smith of the Baltimore Sun as a "remarkably fluid and expressive" conductor, Blair Skinner has established himself as a multi-faceted conductor, violinist, and educator in the Baltimore and Washington D.C. region, and currently serves as the Music Director and Conductor of the Montgomery Symphony Orchestra. He has previously served as the conductor of the Johns Hopkins Concert Orchestra, the Resident Conductor of the Prince George's Philharmonic and Baltimore's Figaro Project, cover conductor for the Baltimore Symphony Orchestra, Lyric Opera Baltimore, Chicago Philharmonic, Bay Atlantic Symphony, and the Mid-Atlantic Symphony Orchestra, and was the 2015 Emerging Conductor at the Peninsula Music Festival. Being a passionate advocate of contemporary music, he also serves as the Associate Conductor of the Great Noise Ensemble (Washington, D.C.), a group dedicated to performing works by living composers.

He has led performances with the National Arts Centre (Ottawa, ON), Peninsula Music Festival, Chicago Chamber, North Shore Chamber, Peabody Symphony, Northwestern University Symphony, Northwestern University Philharmonia, and Wheaton College Symphony Orchestras. Equally at home in the opera pit, he has performed with the Repertory Opera Theater of Washington, Peabody Chamber Opera, hexaCollective, Opera AACC (Arnold, MD) and the Wheaton College Opera Music Theater.

He studied orchestral conducting with Victor Yampolsky at Northwestern University, and with Gustav Meier and Markand Thakar at the Peabody Conservatory, where he earned a Doctor of Musical Arts degree. Additional studies have taken place at the Tanglewood Music Center, National Arts Center, Pierre Monteux School, International Conducting Workshop and Festival, and the Brevard Music Center.